Book Reviews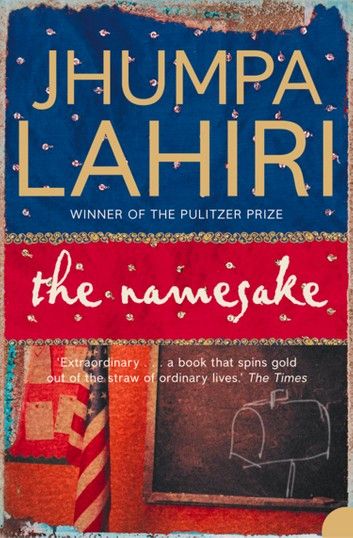 The Namesake by Jhumpa Lahiri – Book Review
The way certain names find their way to a person is interesting. It sure was for Gogol. Born to Bengali parents in America, he was given a name that was neither Indian or American, but Russian. Jhumpa Lahiri's The Namesake is not just about a name, but about people struggling to find an identity far away from home or even at home, be it with name, place or people
While Ashoke and Ashima struggle  living in America with their Indian heart, Gogol born in America struggles identifying himself as an Indian, with a name that is neither. He doesn't understand  or can't sympathize with anything his parents do when young. He doesn't understand their longing for their home in Calcutta, the month long visits where they stay with different relatives or their parents urge to bring together Bengali people home, throwing parties. He couldn't understand any of it. But later he finds himself in their place, may be in slightly different situations, going through things he once couldn't understand, even made fun of.
The book is so beautifully detailed that even after reading there is this images that stay, like Ashima trying Ashoke's shoes when they first met, Ashoke saying," My Grandfather says that's what books are for – To Travel the world without moving an inch",  Ashok asking Gogol to remember that one day they traveled to a place where there was nowhere left to go  and many more. All through the novel, You feel happy, sad, emotional and strangely vulnerable.
There is a movie based on the novel. It's more of a capsule form of the book, and I personally would ask you to read the book before watching it. But must say, Irrfan Khan and Tabu are absolute bliss to watch. I even decided to read 'The Overcoat' by Nikolai Gogol. Let's see where that takes me. This book was an easy and fast read for me. So give it a try if you have time. Happy Reading.